We're not currently writing any new blogs but we have years of weekly blogs from the past just waiting for YOUR EYEBALLS, so take a look!
Bored Out of My Bone!
Wednesday, 21 January, 2015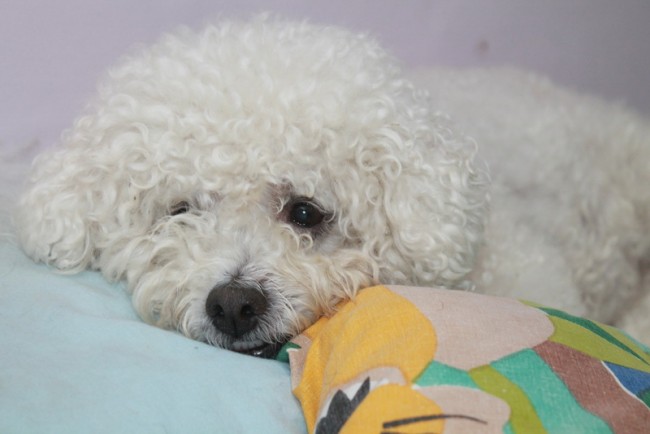 When you or I are left alone, we get bored… right? (some of us do, anyway.) Well, the same goes for your little (or big) four-legged friends too. But there's so much that can be done to easily occupy our beloved little pupstars, helping to keep their minds, mouths and paws busy and (hopefully) the house in one piece whilst you're at work making some money, or at the shops spending it!
So, what happens when you're not at home? What are they doing and, even scarier… what are they chewing? Well, you're the best to answer that! If you started your day with a 4-legged table and now have a 3-legged table… our bet is that Fido just might have had something to do with that!
Breeds of dogs have different energy levels, and therefore also different boredom levels. So if you're thinking of introducing a dog to your family, you may wish to take into consideration the breed, as well as your living arrangements (apartment or villa) and, more importantly, your family and how much time you all have to devote to that pupstar of yours. By evaluating this, you'll choose a breed that is suitable to your family and a dog that matches your family's "style", and therefore likely reduce the risk of dog boredom. For some helpful hints on choosing a dog breed, check out this quiz: http://www.pedigree.com/all-things-dog/select-a-dog).
A lot of destruction can occur in not much time when it comes to our pooches (remember that 4-legged table!!), so if you're experiencing some missing shoes, wobbly tables, and doors with holes in them, then here are a few tips that may help you both:
Toys – Make sure your dog has a variety of toys to chase and chew. Just as with little humans, these toys can offer comfort, interest and distraction on long lonely days.
Kongs – Offered in various sizes (depending on the mouth that's going to chew them) and irresistibly chewy even without food in them, they are hard rubber toys (found at most pet stores and vets) with a cavity into which you put food. An all-day challenge to your darling terrorizer, with rewarding tidbits throughout the day.
Food Timers - A small amount of food delivered by the "pop" of the food timer is enough to keep their tummies satisfied throughout the day and to avoid eating that third leg of your table!
Rawhide Chews – These come in all shapes and sizes and are great for puppy mouths as they soften and become chewy over time. Larger pooches can chew through these much faster, so be sure to purchase the large variety (duh!). Bones, or the old-fashioned and original Kong (mentioned above) are always a favorite with our canine buddies, to be sure. However, you have to make sure it is a large solid bone (like a long bone) that your dog would not be able to break - so, no chicken, rib or chop bones as these can splinter, becoming potentially dangerous if swallowed, and could lead to a scary and expensive trip to the vet... or worse! Bones can be great for helping clean your dog's teeth but some overzealous pooches can go a little crazy and break their teeth on them! Yep, you heard right; this is why the bone should be big - something they can literally just sit and gnaw away on...
TV & Radio – A midday movie never hurt anyone, right?! The sound and, in the case of TV, the activity on the screen, might just keep some dogs a little less lonely and, perhaps, you might grow a couch potato. This said, we are not proponents of the whole TV and radio thing very much - some people seem to think that animals generally get a whole lot more out of these devices of "entertainment" than we would agree with. The occasional distraction and background noise might be helpful and nice, but that, in our view, is as far as it goes, and certainly on their own cannot properly and fully deal with boredom and loneliness issues. Just saying... ;-)
Neighbors, Pet Sitters & Daycare – If it's really too hard to leave Fido alone all day long, and you're friendly with your neighbor (and they love fur babies too!), ask them to pop in and check on him. Alternatively, there are many and various services for drop-in pet sitters and dog daycare all over the UAE.
Being away from home is inevitable for most of us at some stage, and for many of us that "stage" can be, in fact, consistent and prolonged, so the question of whether or not you should have a pet at all should be taken rather seriously. If you do have to put your pupstar into boarding you can feel at ease as we've got their stay as boredom-free as possible with The Lounge here at DKC (https://www.dkc.ae/what-we-do/boarding-daycare/the-lounge). However, there certainly are ways of dealing with this at home to help alleviate dog boredom and loneliness levels, so don't lose heart if you're a busy person who still wants to come home to "man's best friend" (yes yes, of course "woman's best friend" too!). Make up for your absence when you're home, of course, and give Fido the Pupstar your undivided love and attention for at least some of the day - take him for a daily walk (or three!) and you will have a happy home, a loving pet and some furniture you can actually still use!