Here's what we will NOT tell you. And a little about our Standard of Care
Blah blah blah, blahblahblah blah, blah blah blahblah blahblahblahblah. Blah, blah blah blah blah blah blahblahblah blahblah blahblah. Blah. 

Doesn't EVERY vet clinic have the same to say? Glorious lists of their medical equipment. Illuminating lists of the awesome and varied services they provide. Confounding recounting of stuff they have and do, using language which, for the most part, is incomprehensible to you and which, in all its apparent uniqueness, merely repeats in one form or another what you read on website after website, at clinic after clinic.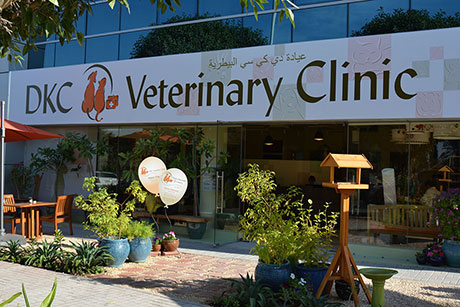 So, we'll just say this:
Whatever service your pet needs, we can. We have all the equipment. We have all the services. And if, by any chance, we don't have or can't do what your pet needs, we will tell you so ~ and then we'll guide you to the right place, if at all any alternatives are possible... even if that right place is another vet in Dubai or elsewhere in the country, or beyond.
Speaking of which...
Veterinary care, indeed medical care for any living thing, is not really (or just) about the equipment and the services. It's actually about the quality of that equipment and those services. It's not just about having an x-ray or ultrasound machine but rather about having the quality of x-ray or ultrasound machine that makes diagnostic difference, and about a level of medical knowledge which augments what those great machines are saying. It's about the underlying management and functioning of the clinic affecting medical behaviour and protocols (and the adherence to those protocols). It's about the quality and attitude of the vets, the nurses, everyone at the clinic, and the knowledge and skills they bring to bear on the process of understanding and caring for your pet.
It's about those great tools actually being great and not just a tickbox on a list; and it's about those great tools being in the right hands and minds of people who want to make a very real diagnostics and treatments difference.
It's about what's going on behind the scenes of a medical facility and whether or not the way things are done match or better the lists of what can be done.
And that's what our website is about. 

Our Managing Veterinarian is Dr Lucinda Nattrass.
Lucinda is a veterinary veteran and has been working in the UAE since 2008. She was educated and trained in South Africa, specializing in diagnostics (our own little diagnostics dynamo!), internal medicine and critical care... to say nothing of the occasional vaccination and snuffle, too. And we're really very happy about this, 'cause everythin' starts with quality diagnosis.
Oh, and speakin' of "quality", we've also got: Dr Julia Kekwick (our behaviourist buddha!), a South African vet (another South African?! are they that good?!); Dr Marek Abel (our orthopaedics oracle!) from Slovakia, with years of experience in the UK, Singapore and Qatar;
Dr Silverio Moniz (our soft tissue surgical sage) from Portugal, with not-just-a-little experience in the UK and Dubai; and our most wonderfulest UK registered nurses, Beth Taylor and Claire Taylor; aaaannnnd... our assistant nurses and all the other folks runnin' round the place. Wanna see all the faces?! Of course ya does! Soooooo... see 'em here.
So, have we got you mouth-wateringly keen to come for a visit? Of course we have! Check out our Two-Legged Timings. And if what we've told you so far isn't quite enough... check out our pet food, pet meds, pet accessories, pet STUFF!! too.
Oh, and the pics!! Don't forget the pics! Take a look at Pics of our Veterinary Place and get all gushy with us about how gorgeous we are! (We are, right?)